We all know the reputation Apple has for ensuring its tech is safe and protected from online threats. But more and more iPhone users are turning to VPN apps to give them an extra layer of security – not to mention all the other handy uses that come with them, Since our focus is on security, In this article we will list the Best VPN app for iOS 14 and macOS Big Sur.
Using a good VPN these days is a big MUST to secure your online browsing and prevent online threats.
Before you head straight to the App Store and download the first app you see, we'd heartily recommend that you cast an eye downwards on this page first? We've tested 100s of VPNs – both on desktop and via their iPhone apps – to narrow down a superb top five. And we have information on how to choose the best iPhone VPN apps, too
What is a VPN?
A VPN is typically a paid service that keeps your web browsing secure and private over public Wi-Fi hotspots. VPNs can also get past regional restrictions for video- and music-streaming sites and help you evade government censorship restrictions—though that last one is especially tricky.
How to choose the best iOS and MacOS VPN App?
Choosing your best VPN provider isn't that easy, it depends on many factors, We've an article to teach you How to choose your best VPN provider.
We will list the top rated VPN providers for iOS 14 and macOS Big Sur.
When choosing a good VPN for iOS 14 or macOS Big Sur, you must re-think of what you can get with the VPN app, in another words, How the VPN app works with iOS 14's new features.
What's New on iOS 14?
iOS 14 comes with a lot of exciting and noticeable features, such as:
WIDGETS ON THE HOME SCREEN
JIGGLE MODE AND EDITING PAGES
APP LIBRARY
APP CLIPS
SOUND RECOGNITION
OTHER FEATURES
Apps with Widgets
This is the most prominent change in iOS 14. Widgets can come in three sizes, can be placed in a way that tiles the other icons and folders in a clean grid, and so far are very elegantly designed.
When choosing a good VPN app, you must take its functionality in mind, and see how the VPN app works with the new features of iOS 14.
Best VPN App for iOS 14
Take TrueVPN for example, TrueVPN is one of the world's most advanced VPN apps on the market, from the ground-up TrueVPN was designed with advanced features, widgets and extended security tools built-in with the app.
What is TrueVPN?
TrueVPN is one of the safest and easiest ways to access all your favorite online content. With super fast VPN servers and other premium features, TrueVPN is the best choice for you.
With TrueVPN your privacy is always yours, your data will be encrypted and your online browsing will remain completely anonymous, private and secure wherever you are.
If you haven't heard about TrueVPN, Click to Learn more about TrueVPN
In addition to the key features of app, TrueVPN is built with widgets, so you can manage your connectivity easily.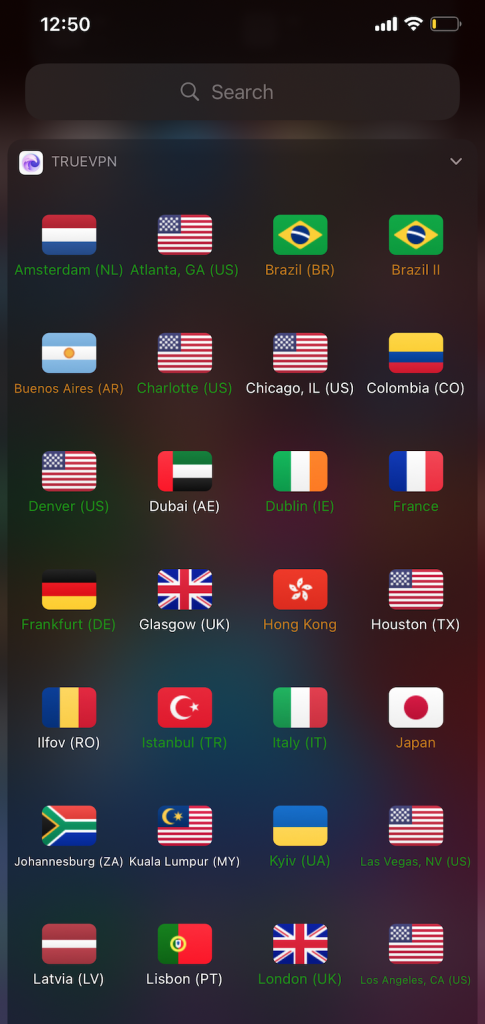 From TrueVPN's One-tap to connect Widget, You can easily connect to a VPN server instantly without wasting your time to search for the app, opening it, choosing server and finally connect.
Just one tap to connect.
Best VPN for MacOS Big Sur
Of course, TrueVPN for macOS comes with amazing technologies,
In addition to the key features of app, TrueVPN app provides exciting Widgets for macOS.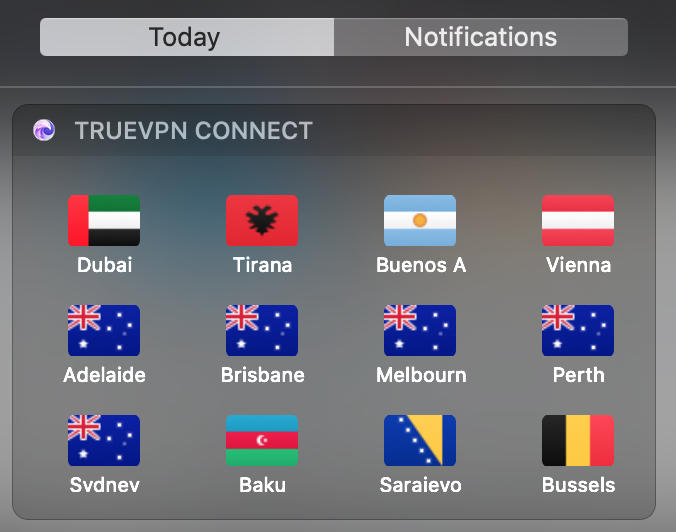 TrueVPN provides two widgets for both iOS and macOS.
Tap to connect Widget
Firewall Widget
VPN Tap to Connect Widget
TrueVPN's Tap to connect widget is designed to provide the ease of control for VPN connectivity, the widget allows you to easily select the VPN server and connect to it instantly.
Availability
This widget is available for iOS, iPadOS and macOS.
Firewall Widget
TrueVPN's Firewall widget allows you to control your blocking, such as AdBlocker and tracking.
To learn more about it, Visit TrueVPN Guide
Availability
This widget is available for iOS, iPadOS and macOS.
How To Download TrueVPN
TrueVPN App is available for the following platforms
Mac OS X
iPhone
iPad
iPod Touch

If your device is listed here so you can download TrueVPN from Apple's AppStore.
But, If your device is not supported yet, You can use TrueVPN also by configuring its servers manually on your device.
What is The Best VPN App for iOS 14 & macOS Big Sur?
Yet, And when it comes for security, functionality, TrueVPN is your best choice.
How to download TrueVPN?
You can download TrueVPN on your iOS, iPadOS, macOS device from Apple's AppStore
Is TrueVPN Free?
Yes, TrueVPN provides a free subscription with basic features.
Can i use TrueVPN on Android?
Yet, There's no official release of TrueVPN for Android, But since TrueVPN supports WireGuard protocol, You can use TrueVPN servers manually on every platform.
Should i Subscribe to TrueVPN Premium
It depends on your needs, TrueVPN provide a lot of premium features for less price starts from $1.99/mo
Conclusion
If you looking for a VPN with high-end encryption and premium features, TrueVPN is your best choice, You must use a VPN to protect your online activity, A VPN is a big must these days specially for people who uses public WiFi networks.