Thinking of using a VPN in UAE?
Want to know whether you should and which to use?
We've got you covered. We'll show you the best VPN for the UAE and Dubai so you can access blocked websites, apps, and VoIP services like Skype and WhatsApp.

We rate each VPN on privacy and encryption and run thousands of independent speed tests every month. We'll also answer some common questions about the legality of VPNs.
If you already live in the UAE you probably know how popular VPNs are as a means to access blocked websites and apps, including Skype and WhatsApp, or to connect to US Netflix and other streaming services.
Here, we take a look at the best VPNs for Dubai or elsewhere in the UAE. We will run through some common concerns about using a VPN in the United Arab Emirates and try to clear up some misconceptions about legal issues with VPN use.
Planning a trip to the UAE? Some VPN websites are blocked in the UAE so we recommend signing up for and downloading your preferred VPN before visiting.

Pro TIP
Top Rated VPNs for UAE
If you don't have time to read the full article, here's a summary of the top VPNs for Dubai and the UAE:
TrueVPN Our recommended VPN for the UAE. Ultrafast speeds, great for accessing blocked content, top notch security. Affordable, and ultra-secure.
Works more consistently than other VPNs in the UAE.
NordVPN Fast speeds, zero logs, and huge network of servers. Good for streaming geo-blocked content.
How we selected the best VPNs for the UAE
We identified a specific set of criteria to form our recommendations for the best VPNs for Dubai and the rest of the UAE. In particular, those currently in the UAE should use VPNs that allow them to securely access a large number of blocked websites and VoIP services without worrying about data leaks that reveal what websites or services they're accessing.
The VPN services we determined were the best for UAE and Dubai VPN users all fit the following criteria:
Good encryption
No traffic logs
Plenty of servers
DNS leak protection
As an added bonus, we also emphasized any services that utilized obfuscation to hide the fact that you're even using a VPN at all.
Expert tip: Some VPN sites are blocked in the UAE so if you are not yet there, be sure to sign up before traveling.
TrueVPN
TrueVPN easily meets all of our criteria for making the list of best VPNs for UAE and Dubai.
The company never stores any logs about what users do online while connected.
The VPN uses AES-256 encryption, noted as one of the best encryption methods and notably used by many governments, including the U.S. government and military. TrueVPN supports WireGuard with TCP/UDP, SSTP, L2TP/IPSec and PPTP protocols. TrueVPN employs DNS protection and a kill switch in case the service fails.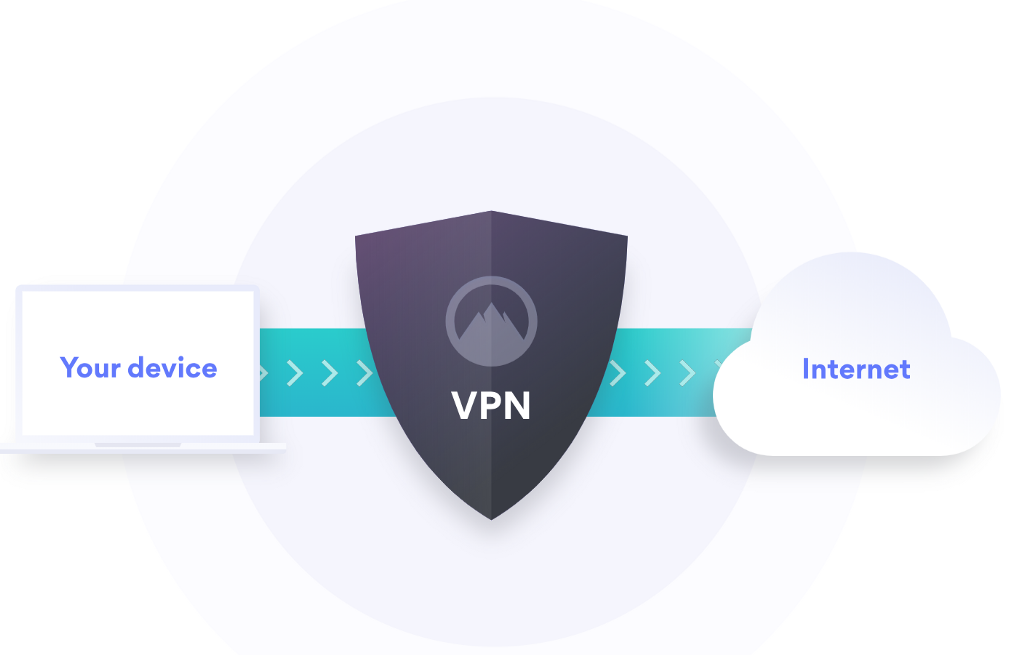 Finally, TrueVPN has among the largest number of servers, with locations in 134 countries. As a bonus, this service utilizes its own, proprietary method of obfuscation to hide the fact that you're connected to a VPN. As such, the service works in even the most VPN-unfriendly countries. It is known to even get past the Great Firewall of China. TrueVPN reliably works with most major geo-restricted streaming services like Netflix, BBC iPlayer, and HBO GO, as well as VoIP services like Skype.
Apps are available for iPhone, iPad, iPod Touch and certain wifi routers.
Pros:
Most reliable VPN for UAE and the Middle East
Class-leading privacy and security features
Ultrafast speeds for streaming and torrenting
Uses obfsproxy to avoid VPN detection and blocking
Works with all major streaming services including Netflix
Affordable – for Premium subscription
Extra & Enhanced Protection tools
Cons:
No Windows or Android Apps for TrueVPN.


NordVPN
NordVPN is a great option for those seeking an extra amount of security. Hitting every point in our criteria (no log policy, high-level SSL-2048-bit encryption, large variety of servers), this service also offers a Tor over VPN option. Tor is perhaps the safest method to browse the web. NordVPN combines its service with Tor to offer an extremely safe and heavily encrypted web-browsing experience, especially for those connecting in the UAE and Dubai.
Apps are available for Windows, MacOS, iOS, and Android.
Pros:
Speeds are fast enough for HD streaming

Strong security and privacy credentials
Works with Skype
Personal data is protected as it keeps no logs
Cons:
Desktop apps can be sluggish
Non-affordable pricing
Non-free
Tip: Get your VPN before arriving in the UAE
Although VPN websites are in the legal gray area in the UAE, accessing them in order to download a VPN service may trigger warnings and make you a monitoring target, even if you're not using the service for illegal purposes. It's best, then, to download a VPN program prior to entering the country.
Downloading before you go will help ensure you have the VPN service on your computer before you go to the country. You won't raise any red flags by going to the VPN's website after you arrive. And if you're making sure to utilize obfuscation, assuming you're using a service that has this option, you can avoid even getting identified as a VPN user at all.
Getting around VPN blocking
As stated earlier, VPN blocking does occur in the UAE, as VPN services are among the items listed by the TRA that they monitor. The new amendments to the country's cybersecurity law to broaden the scope of VPN illegality also makes it more likely that you'll find your VPN service blocked.
You can, however, get around VPN blocks by utilizing several known methods.
1. Don't use a free VPN
Free VPNs are a gamble that is simply not worth your time, especially if you're traveling to the UAE. Free VPNs often:
Use less secure encryption methods
Place third-party ads on your web pages
Keep logs
Have fewer server options
Have slower servers with less bandwidth
Sell user information
Given the significant grey area that exists for VPN users in the UAE and Dubai, there's no reason to take that risk to save a few bucks.
2. Change your TCP port to 443
OpenVPN TCP protocol can travel through the 443 port. This is the same port as the HTTPS protocol. This is essentially a mild obfuscation method, as it makes your VPN traffic look just like regular SSL traffic from an HTTPS website. Many paid VPN services allow you to change to this setting rather easily, especially if they're already using OpenVPN.
3. Change to a different protocol
If the OpenVPN TCP protocol is getting blocked, you may try changing to L2TP/IPsec protocol. This protocol is highly secure and still common. However, make sure that your L2TP protocol comes with the IPsec security, as a "raw" L2TP protocol is not secure.
You may also try the SSTP protocol, if available. However, this protocol is not commonly supported on most devices, although some Windows machines may have it as an option.
We do not recommend changing to the PPTP protocol. It's not a secure, primarily because it is viewed as obsolete. Given that you'll be connecting to a VPN in a more-or-less unfriendly environment, you'll want to avoid an insecure VPN protocol.
Conclusion
If you're from these people who looking for fast connectivity with ultra-secured protocol with zero-logs, our top recommendation is to use TrueVPN, Because TrueVPN can grantee Ultrafast connectivity with extended privacy and security.
If you're looking for a good VPN to work on Windows or Android, We're recommends NordVPN.